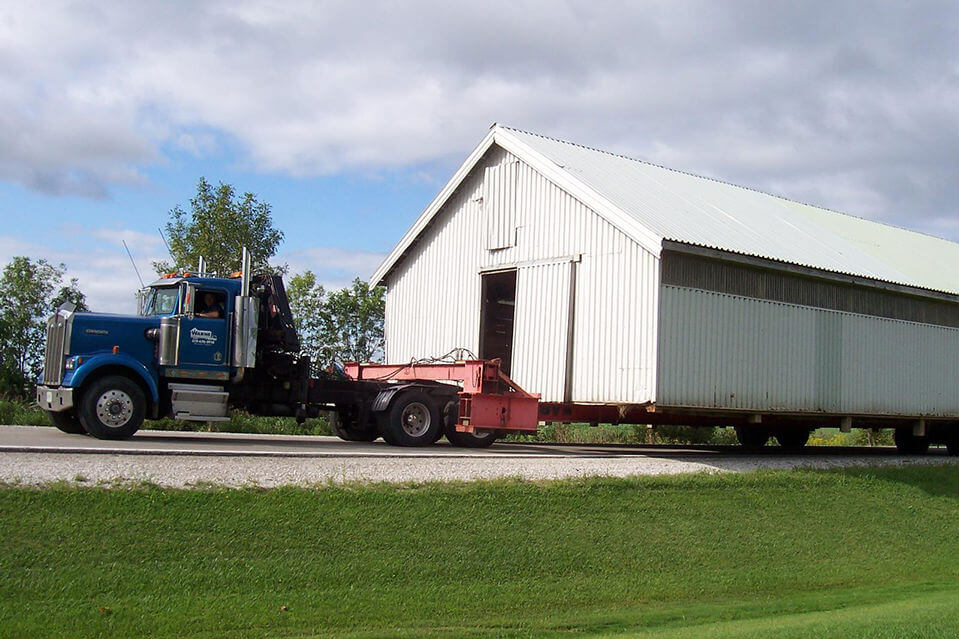 What We Do
Best
Having operated for over 16 years, we have experience in moving all types of different structures and completing all sorts of different projects from barns to two story homes, through varying road conditions and environments. Custom Building Movers Inc. owns a small fleet of our own trucks which have been modified to use during the moving process. We also carry a variety of dollies and specialty equipment to allow for more intricate moves and to be more cost effective when traveling on roadways.
We have completed projects throughout Southwestern Ontario in cities such as Chatham, Morpeth, Brantford,  Blenheim, Sarnia, Ridgetown, Owen Sound, Leamington, Kingsville, and Lambton County.
Operating throughout these various cities and counties in Southwestern Ontario, we pride ourselves on our ability to maintain the structural integrity of the buildings during the moving process and limit the after effects of resettling these structures. We have many different case studies, each presenting their own unique complications during the project, in which Custom Building Movers Inc. worked swiftly and efficiently to prevent any harm to the structural maintenance of the building.
Although Custom Building Movers Inc. has primarily focused on moving houses, we also have ample experience in moving structures such as rail cars, granaries, tobacco barns, standard pole barns, drive sheds and garages. Each move, whether house or structure, is unique depending on the location, structural dimensions and the various road obstacles.